Top Tips On Visiting Pubs in the U.K.
Do you tip the bartender? How do you order a drink? I'm going to tell you some of the important things to know before you visit a pub in England.  A stop-off (or several!) in a classic pub is a must-do for most visitors in the country.
Drinks can be expensive so budget accordingly. London is expensive for drinking, and you'll find that a pint is cheaper outside the capital. Wealthier areas of the city, such as Knightsbridge, Chelsea and Fulham, are likely to be more expensive too. Try and seek out places a little off-the-beaten-track for better prices: the pub guides on the Londonist website are a great place to start.
Order at the bar at most pubs you'll go up to the bartender order a drink pay for it there and then take it to wherever you are sitting.
The same goes for if you're also going to be having food. You just go to the bar, tell the bartender what you want to put the order in and you pay the bartender there. The only difference is if the pub has a special restaurant section then you'll have regular table service like you would at a typical restaurant. When in doubt if you're not sure how the pub works just find a staff member and ask what the deal is.
Ordering beer. It's customary to go up to the bartender and say I'd like a pint of whatever drink is on tap that you want. You can also ask for a half-pint if you don't want a big drink and you just want a little bit. Most bars will also have bottled beer in fridges behind the bar so you can kind of have a look at what they have or ask the bartender and order yourself a bottled beer or cider as well.
You can stand outside with your drink when a pub starts to get crowded and all the seats are taken up. People start to just stand around in circles with their drinks or if it's a somewhat decent day they'll go outside and spill out onto the streets and the pavement outside of the pub. In fact, you know when it's quitting time because you'll see all the pubs around England have people spilling out of them or crammed inside if it's too cold to be outside.
In England, Pubs are Family Affairs, almost all pub's around t U.K. are family-friendly during the day, especially on the weekend, in fact, it's really common for families to bring their kids and their dogs to the pub on a Sunday, or have a nice weekend pub lunch or dinner. Most pubs feel more like a casual restaurant rather than like a bar so if you really want to feel like a local take the whole family to a pub and act like you're British. You need to be 18 to purchase alcohol in the UK. However, people under 18 are allowed into London pubs depending on the licensing agreement of each pub, and 16 and 17-year-olds are allowed to drink wine, beer, or cider with a sit-down meal as long as someone over 18 accompanies them.
You order by rounds, typically when Brits go to a pub together what they do is they all order rounds so that people don't have to each go up individually and get their own drinks. You can kind of tell if you're in a big group that would be pretty easy for you to get drunk fairly quickly with this method and you don't have to go by this method if it's just you and your travel buddy but it does make things a lot easier so everyone doesn't have to go and wait up at the bar for like 15 minutes for their drink.
Casual Dress Code. Most pubs during the day are super casual in terms of what you wear, the only exception is later in the evening where you might start to see people who are more dressed up because they are either going for a nicer dinner afterward or they plan to go to clubbing after they've been at the pub. So in the evening you can do either or you can be a little more casual or it's totally fine to be dressed up.
Seating: Generally speaking at pubs it's a seat yourself kind of affair. You might see there's little reserved sign on some of the tables as a lot of pubs do take reservations, so if you can think that far ahead it would be good to make a reservation if you have a little bit of a larger group and especially if you want to eat on a weekend or later in the evening otherwise it's every person for themselves when it comes to seating. As a former pub owner, I feel that reservations should always be made for larger groups.
Not all pubs are equal. There is a huge range of pubs in the U.K. all the way from really fancy nice gastro pubs with like really beautiful high-end food and that are more expensive down to chains like Wetherspoons which are known for doing really cheap food and also cheap alcohol. Of course, the food quality is gonna vary greatly across all different types of pubs but if you're just going for a drink don't stress too much about finding the perfect pub. You can't really go wrong if you're just ordering pints from somebody at a bar it's and if you get a drink and you're not keen on the atmosphere just finish the drink and move on to the next one.
You don't tip the bartenders. Americans, I think you'll love this you do not need to tip bartenders when you are here in the U.K.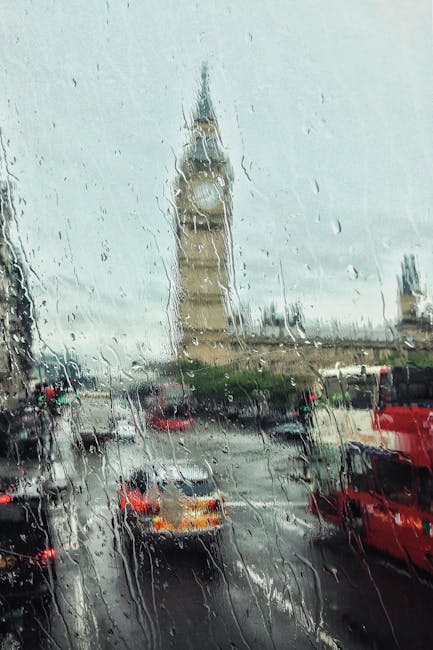 My Top Pubs To Visit in London
Cask
Cask has been blazing the trail for better beer for years. It isn't much to look at from the outside and if you are expecting a quaint old Pub well it isn't. Its fridges and cellar are filled with a generous range of the finest brews from London, Britain, and beyond, with something to satisfy the most ardent hophead or convert the timidest quaffer of fizzy yellow lager. They have 10 cask, 15 draft beers, and over 300 bottles to choose from.
BrewDog
While I generally shy away from chains when possible I make an exception for Brewdog. They have multiple locations but I really like the Soho location. BREWDOG WAS BORN WITH THE AIM TO REVOLUTIONISE THE BEER INDUSTRY AND COMPLETELY REDEFINE BRITISH BEER-DRINKING CULTURE AND THEY CERTAINLY DO THAT.

Churchill Arms
Dating from 1824, Churchill Arms is one of London's Real Heritage Pubs and known for its quirky exterior. Inside you will find plenty of Churchill memorabilia and some fine pints of Fullers.
=========================================================
Thank you for taking the time to read our article.

If you enjoyed our content, we'd really appreciate some "love" with a share or two.

And ... Don't forget to have fun!
Summary
Article Name
Top Tips On Visiting Pubs in the U.K.
Description
Do you tip the bartender? How do you order a drink? I'm going to tell you some of the important things to know before you visit a pub in England.
Publisher Name
Publisher Logo